Skip to main content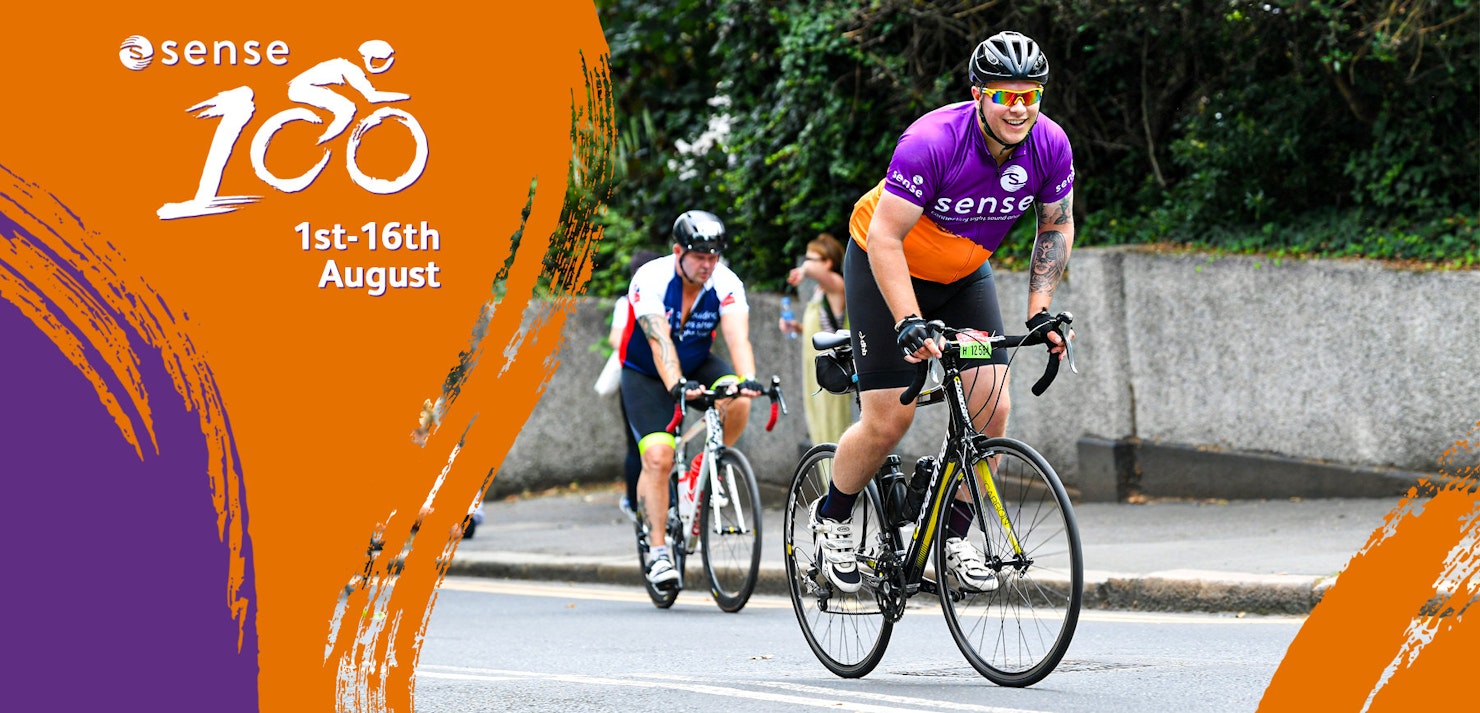 Are you ready for the Sense 100 challenge?
From 1st August, clock up 100 miles alongside other members of Team Sense, and cross the virtual finish line together on 16th August.
About Sense 100
Linking your Strava or manually entering your miles, it's completely up to you how you clock up your 100 miles so it's perfect for cycling newbies or pros. Whether you do it all at once in one epic ride or split the distance over the sixteen days, you'll be making a huge difference as a member of Team Sense. However you do it, please remember to follow the government's latest guidance on social distancing.
As well as setting yourself this epic challenge, set yourself a fundraising target too! We recommend aiming for at least £150, which will provide much needed support for children and adults who are deafblind and have other complex disabilities when they need it the most.
It will mean that Sense is able to be there to provide vital services both now and in the future, enabling people with complex disabilities to take part in adapted sports like cycling. Please watch our video to see the difference that your fundraising can make.
Join us today and set up your dedicated Sense 100 fundraising page!
Step 1
Sign up and create your fundraising page
Step 2
Share your fundraising page with family and friends.
Step 3
Link your Strava to automatically log your activities. Or you can manually enter your miles.
Step 4
Decide how you are going to clock up your 100 miles. Whether you do it all at once in one epic ride or split the distance over the sixteen days.
Judith and Stephanie
Judith, like many people, had planned to take part in Ride London this year but due to the current events, that plan has been put on hold. Her daughter, Stephanie, is currently supported at Sense TouchBase South East and is also an avid cyclist.
Looking for a fundraiser?
Sign Up
Sign up by creating your fundraising page with JustGiving and Sense.