Skip to main content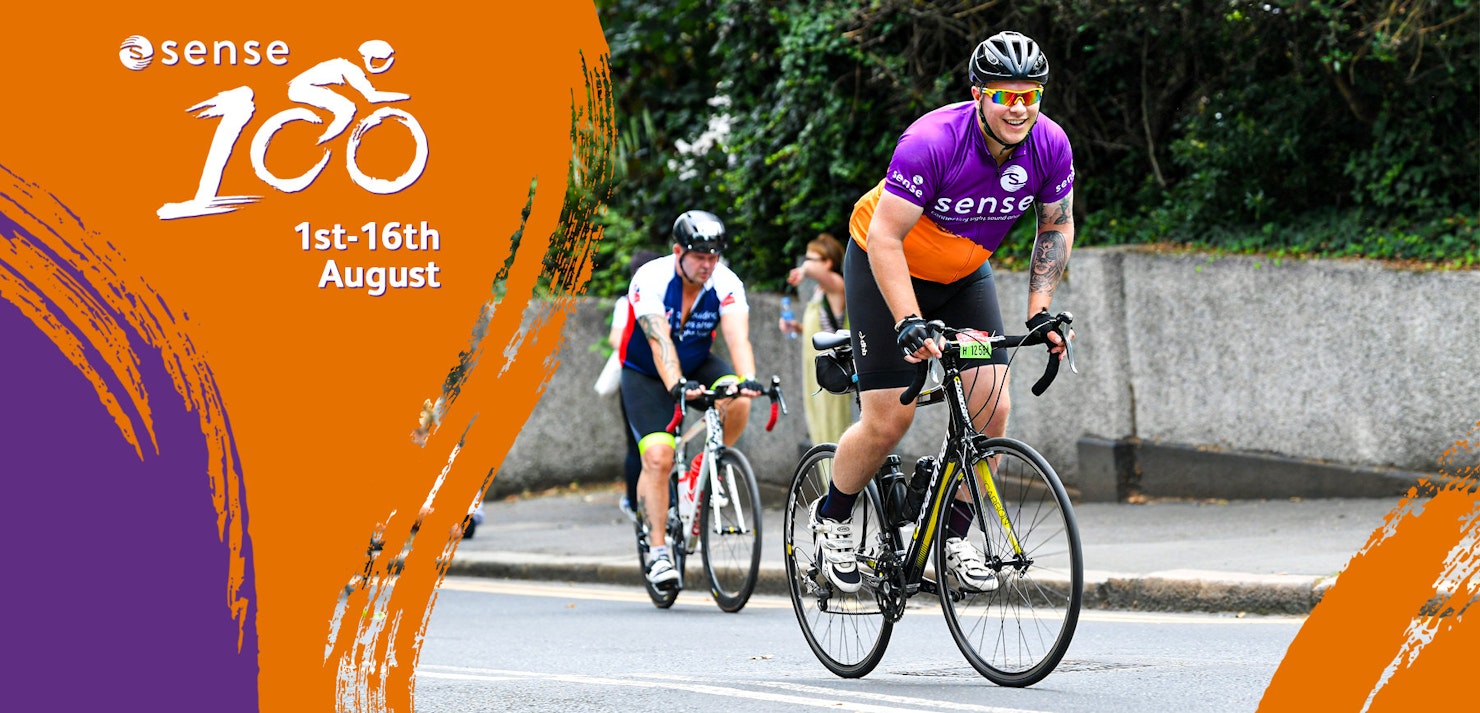 The difference you make
By taking on the Sense 100 challenge, you are joining Sense in making sure that no one, no matter how complex their disabilities, is left out, isolated, or unable to fulfil their potential. We know that when people get the support that they need, anything is possible as is shown in Judith and Stephanie's story.
Judith and Stephanie
Judith, like many people, had planned to take part in Ride London this year but due to the current events, that plan has been put on hold. Her daughter, Stephanie, is currently supported at Sense TouchBase South East and is also an avid cyclist.
Judith and her husband have always been incredibly active people. When they received the news that they were going to have a little girl, they were so excited thinking about all the activities they could do together as a family.
At 10 months old, Stephanie suffered an accident causing her to go into cardiac arrest. She survived, but she and the family had gone through an incredible amount of trauma. Over the years, the family worked hard to maintain their active lifestyle and Stephanie developed a hereditary thirst for adventure.
About 12 years ago, a friend challenged Judith to take part in the London to Brighton bike ride. Having never ridden in an event like this before, Judith was understandably hesitant but with the support of her friends and family, she gave it a go – and loved it!
Since then, she has taken part in numerous challenges, but nothing came close to the ride she did with Stephanie in 2017. Both Mother and Daughter decided to cycle from the north to the south of Israel. As Stephanie uses a wheelchair, an adapted bike had to be sourced and after many failed attempts, one was found that suited everyone's needs.
With this new bike the learning curve was steep, but both were determined to complete this. Starting in the hilly and mountainous north of Israel, Judith set off with a blistering pace of about 120km a day. On the last day, Stephanie joined and together, they cycled through the desert to the finish line. Being on an adapted bike for that long in the desert was no small feat for Stephanie but with grit, determination and unwavering support, she made it.
This, however, is not the end of the story. Last year, Judith and Stephanie took part in the same race with Stephanie joining in for the last two days of the journey. Who knows what the future holds for them, but one this is for certain, the adventure in not over!